Mr. Wabbit: In the City of Golden Cowrie, 6 Drink Delegates were 15 minutes late due some internal problems with the Liaisons.
Let's hear it from Mr. Octo! Live!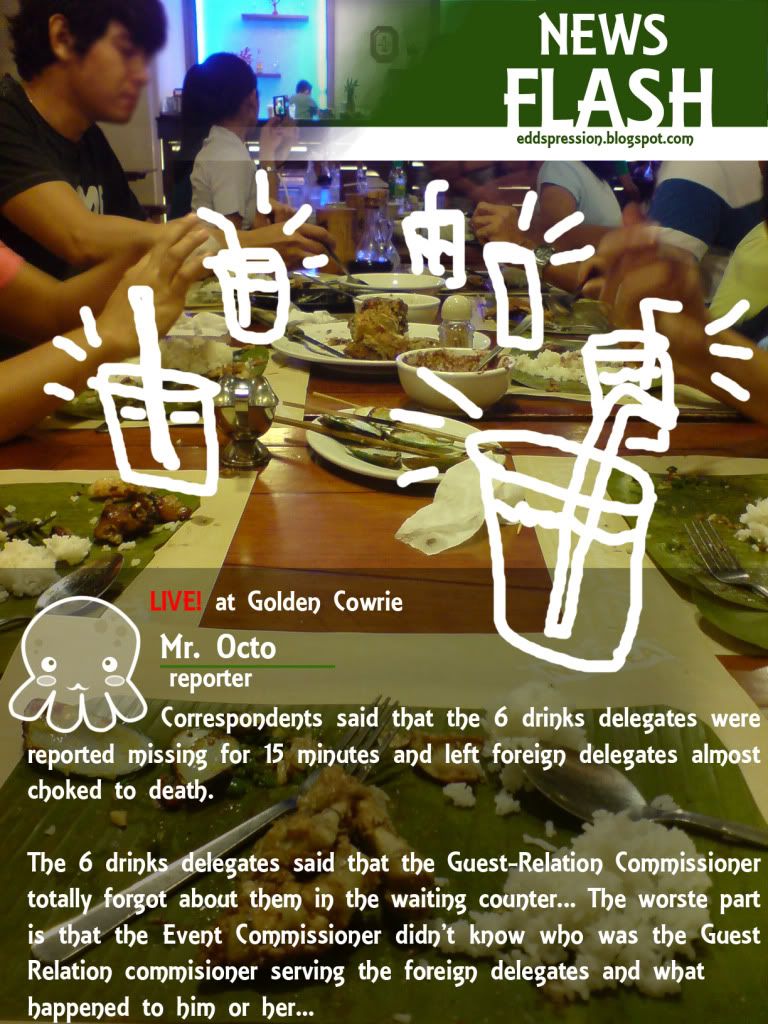 Mr. Octo: Back to you Mr. Wabbit!
Mr. Rabbit: Now Today's Rating....
Foreign Delegates gave 2.0 for Service and 3.2 presentation however Taste and Cost are in 4.4 / 5.0!!

This is Mr. Wabbit! Signing off!~
note:
CASTS:

Foreign Delegates: Customers
Drink Delegates:
mr. Buko Juice
mr and mrs. Calamansi Juice
mr. Pineapple Juice
Mr. Green Mango Shake
ms. Mango Shake.

Event COmmissioner: waiter 1
Guest-Relation commissioner: waiter 2